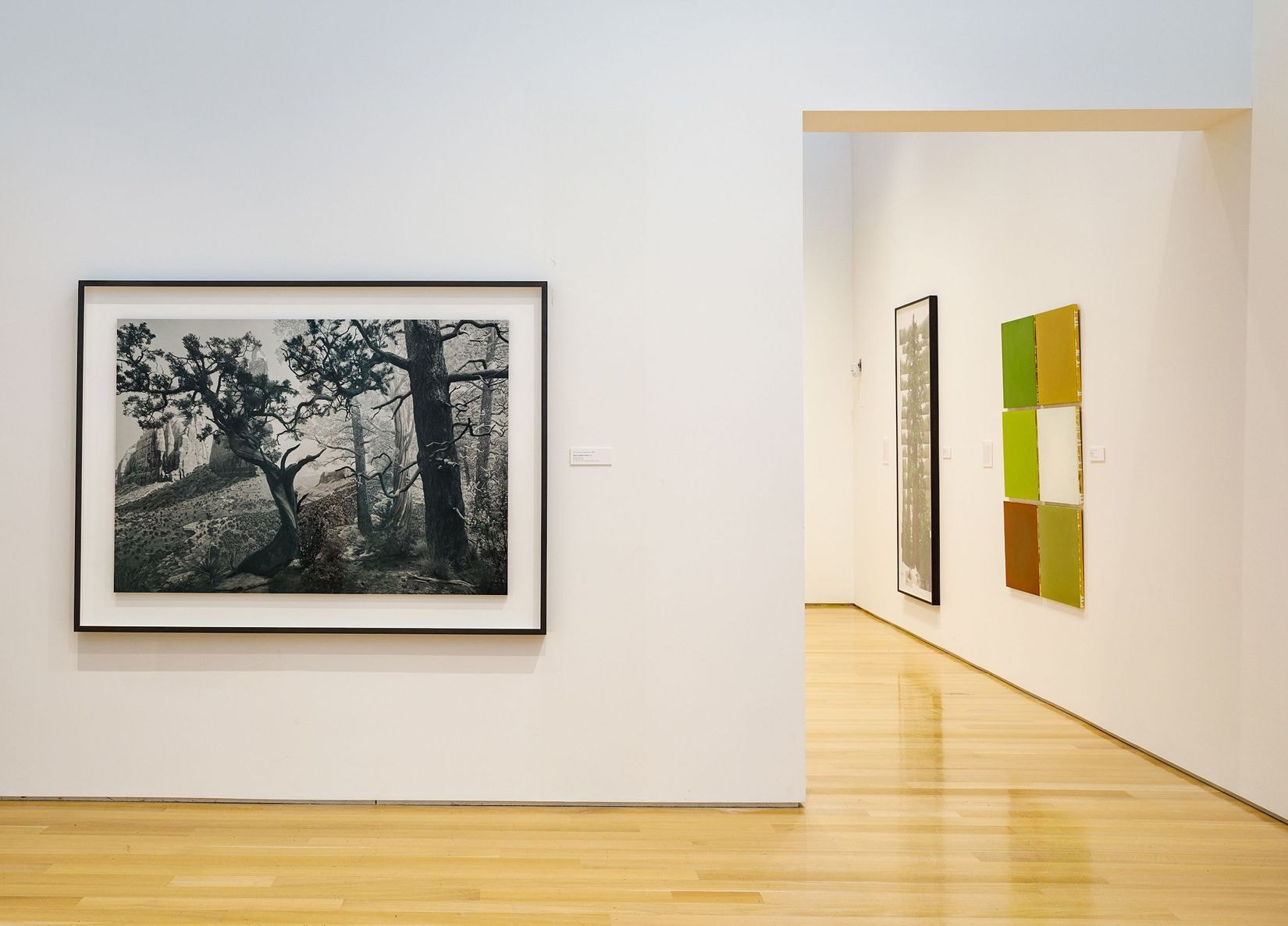 On View
Buchwald-Wright Gallery, Free Admission
Artists
Anne Appleby, Matthew Brandt, Edward Burtynsky, James Balog, James Chronister, Oliver Dorfer, John Gerrard, María Elena González, Laura McPhee, Laura Plageman, Yan Wang Preston, Jennifer Steinkamp, Joel Sternfeld, and Hiroshi Sugimoto.
Curator
The Art of Trees is curated by a committee of Gund Associates, Kenyon faculty, and Gund Gallery staff who worked together in a collaborative, multi-year process to bring this project to life.
Acknowledgements
The Gund Gallery exhibitions and programs are made possible, in part, by the Gund Gallery Board of Directors and the Ohio Arts Council.
Donors/supporters

The Art of Trees reveals the many resonances, forms, and relationships of trees. Exploring themes of restoration and destruction, community and isolation, location and identity, and fragile temporalities, the artists featured in the exhibition experiment with a range of mediums, and even use trees as creative collaborators to express our essential and inseparable bond with these guardians of the earth. The Art of Trees invites an interdisciplinary dialogue about personal, local, and global relationships to the environment, while simultaneously drawing attention to interactions between trees themselves, the communities they form, and their resilience despite human interference.
Featuring: Nearby Voices
Nearby Voices bridges the gap between global and local environmental concerns by engaging with the art and voices of local community members. This special section of The Art of Trees exhibition offers artistic reflections on the local landscape as a shared point of witness and imagines trees as archives of commonly held stories and experiences that branch across generations of a community.