Associates
The Gund Associates program is a unique opportunity to explore emerging museum practices through high-impact, semi-professional learning experiences. Students hired as Gund Associates are initiated to varying aspects of museum work, including curatorial research and planning, collection maintenance, public program design, digital storytelling, and educational outreach.
Training the Next Generation of Museum Professionals
As a Gund Associate, you'll be encouraged to challenge your assumptions about the museum industry, develop your professional intuition, and forge valuable connections with mentors in the field. And you'll be part of a Kenyon student community connected by a love for visual art and curiosity for museums as places of self-discovery and meaningful dialogue. Open to all students—whether you're considering a career in the museum industry or interested in integrating art into your academic journey—this program is a great way to connect with peers you may not otherwise meet during your time at Kenyon.
The Gund is an internationally-recognized academic museum with a growing collection; we are able to pivot programming quickly to remain relevant to current discourse and evolve with the latest standards in the industry. Gund Associates go on to secure competitive internships at museums and galleries across the country.
Applications & Eligibility
All Kenyon students are welcome to apply. We release information about the annual application and interview process in the early fall. For current openings, see Kenyon Handshake and our Opportunities page.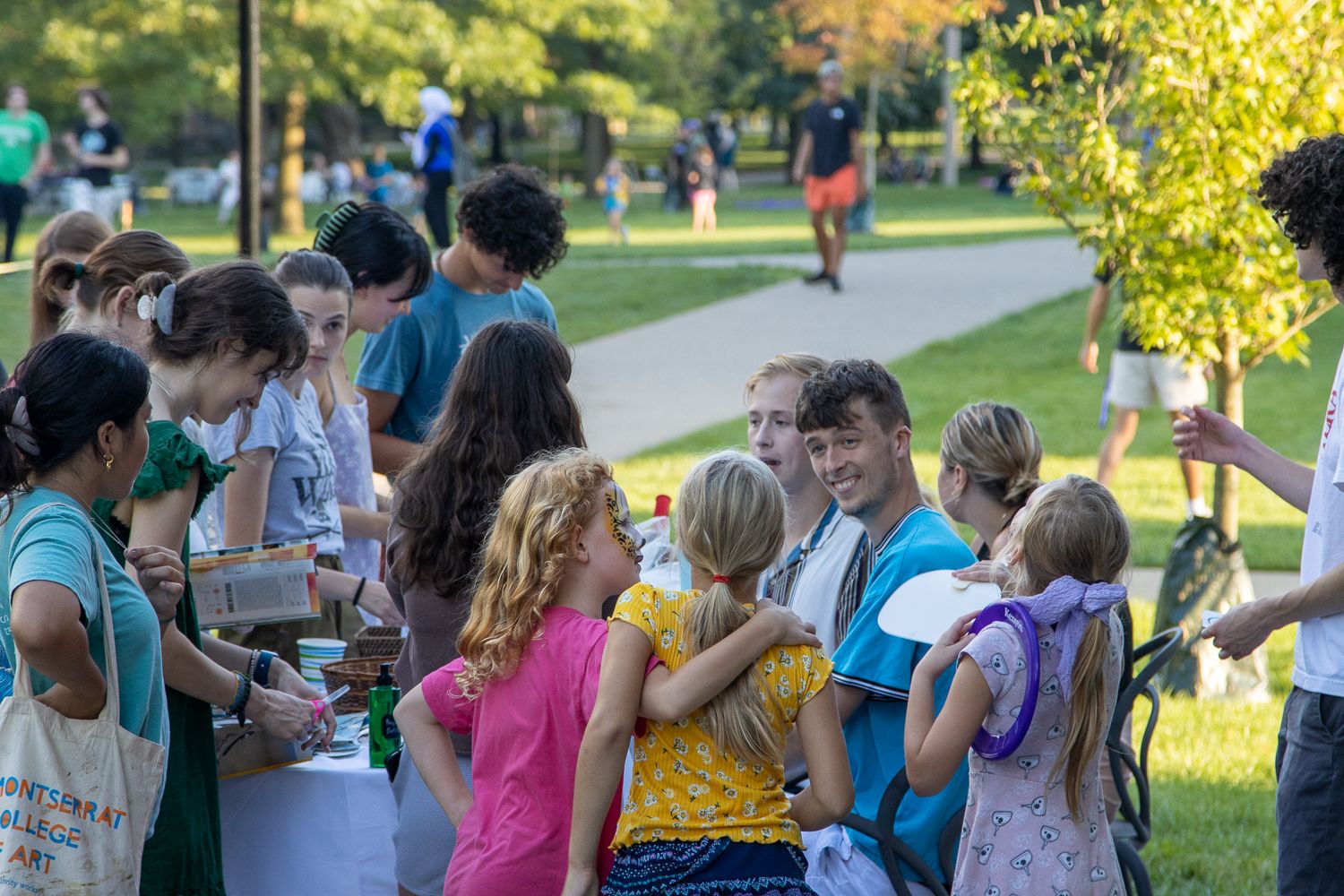 Gund Associates in the World
In recent years, Gund Associates have secured competitive summer internships at the following:

Adah Rose Gallery (D.C.)

Berger Hirschberg Strategies (D.C.)

BravinLee Gallery (NYC)

Center for Folklife and Cultural Heritage, Smithsonian Institution (D.C.)

Christie's (NYC)

City Arts (NYC)

Cleveland Museum of Art (OH)

Cooper-Hewitt, National Design Museum, Smithsonian Institution (NYC)

Crystal Bridges Museum of American Art (Bentonville, AR)

Dallas Museum of Art (TX)

David Zwirner Gallery (NYC)

Diane Arbus Archive at the Metropolitan Museum of Art (NYC)

Elizabeth Dee Gallery (NYC)

Exhibition A, an initiative of Half Gallery (NYC) led by Cynthia Rowley (designer) and Bill Powers (gallery owner)

Foundation for Contemporary Arts (NYC)

Freer & Sackler Galleries, Smithsonian Institution (D.C.)

Girl Scouts summer camp (CA)

Jewish Museum (NYC)

Laura Rosenthal Casting (NYC)

London Vogue (UK)

The Met (NYC)

Museum of Fine Arts, Boston (MA)

Museum of Modern Art (NYC)

New Museum (NYC)

Phillips (NYC)

Phoenix Art Museum (AZ)

P.P.O.W. Gallery (NYC)

Rubin Museum (NYC)

Smithsonian (D.C.)

Virginia Museum of Fine Arts (Richmond, VA)

Whitney Museum of American Art (NYC)

Yossi Milo Gallery (NYC)