The Art Happens Here: Net Art's Archival Poetics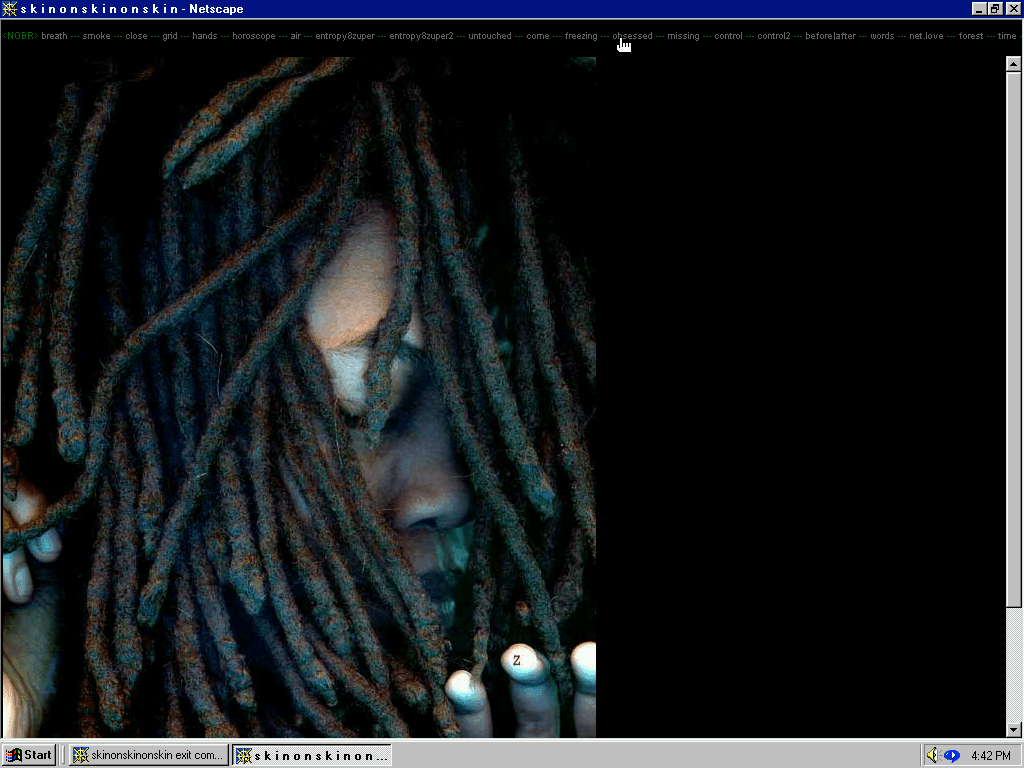 On View
Buchwald-Wright Gallery, Free Admission
Curator
This exhibition is curated by Michael Connor, Artistic Director, Rhizome, with Aria Dean, Assistant Curator, Rhizome.
Acknowledgements
The Art Happens Here: Net Art's Archival Poetics has been organized by the Rhizome. Net Art Anthology was made possible by The Carl & Marilynn Thoma Art Foundation.
The Gund Gallery exhibitions and programs are made possible, in part, by the Gund Gallery Board of Directors and the Ohio Arts Council.
Donors/supporters

The Art Happens Here: Net Art's Archival Poetics features sixteen works from throughout net art history, showcasing a wide range of forms—websites, software, sculpture, graphics, books, and merchandise—while offering a space for considering the internet as social process, material infrastructure, and lived experience. The works on view have been selected from Net Art Anthology, Rhizome's major online exhibition featuring one hundred works that sketch a possible canon for net art. Presented online at anthology.rhizome.org, Net Art Anthology represents a major archival effort, leveraging Rhizome's unique expertise in the history of network culture and the display and preservation of born-digital artworks. Open-ended, performative, and ephemeral, artworks that circulate on and respond to the internet often survive only as fragments and traces, offering glimpses of a larger networked context that can never be fully grasped.
Rhizome champions born-digital art and culture through commissions, exhibitions, digital preservation, and software development. Founded by artist Mark Tribe as a listserv that included some of the first artists to work online, Rhizome has played an integral role in the history of contemporary art engaged with digital technologies and the internet.