Shaun Leonardo: Testimony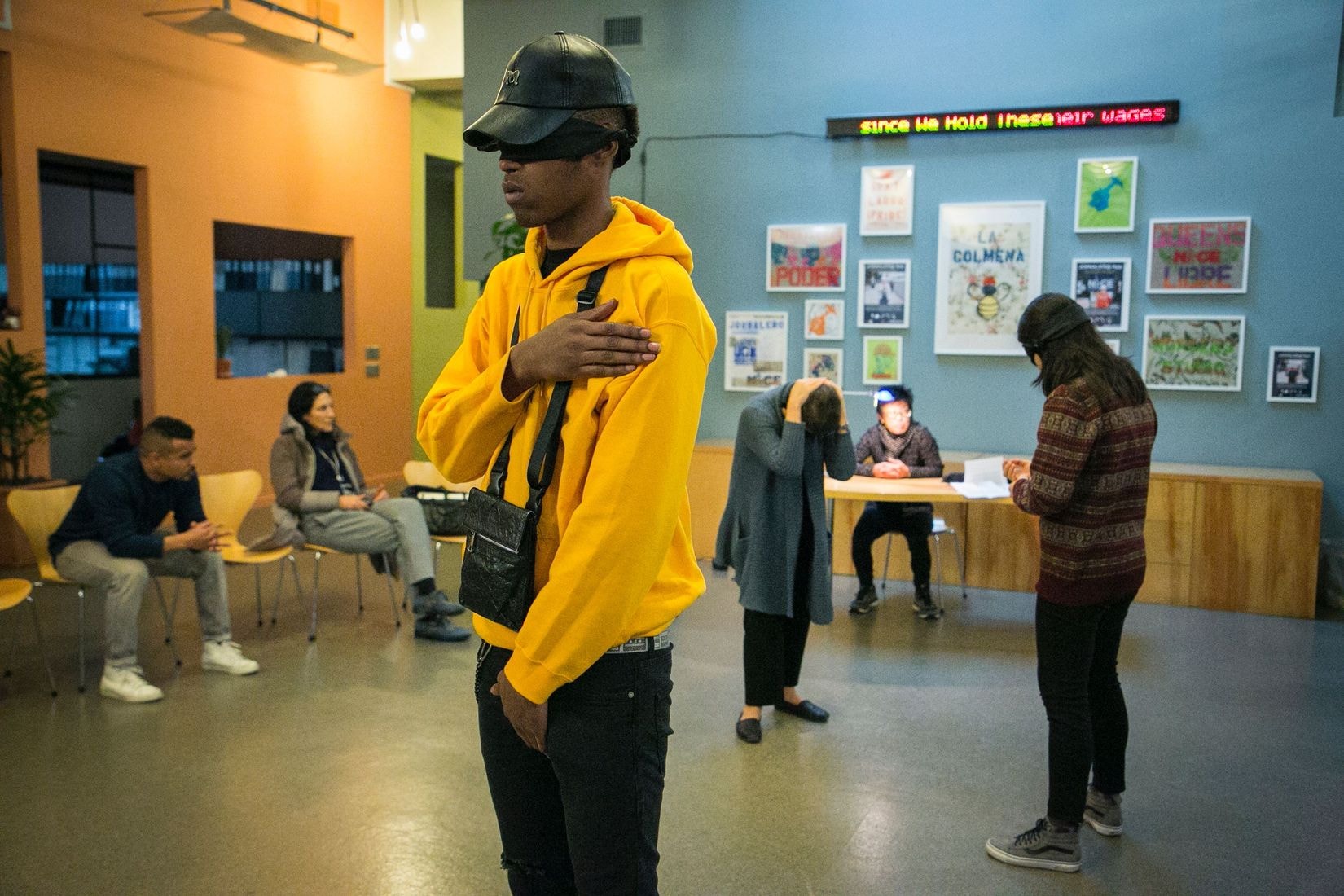 On View
Buchwald-Wright Gallery, Free Admission
Acknowledgements
The Gund Gallery exhibitions and programs are made possible, in part, by the Gund Gallery Board of Directors and the Ohio Arts Council.
Donors/supporters

Shaun Leonardo's multidisciplinary work negotiates societal expectations of manhood, namely definitions surrounding black and brown masculinities, along with its notions of achievement, collective identity, and experience of failure. His performance practice is participatory in nature and invested in a process of embodiment, promoting the political potential of attention and discomfort as a means to disrupt meaning and shift perspective.
Testimony is a closed, public-participatory performance where guests locate intensely contested current affairs within their bodies. Utilizing the shifting perspectives embedded in testimony, news reports, and memory as a backdrop, participants translate their experiences into performative gestures. By embodying the texts, each participant has enacted different identities that elusively tie each person in the room to one another. This public participatory workshop and performance was limited to 24 guests. All arrived at the workshop with a written or memorized testimony connected to the prompt: police interaction (2nd event / immigrant experience).
Participants wear blindfolds in an attempt to imagine new identities for themselves, activating the texts through movement. Ultimately, participants will be called to discover themselves within these new identities in search not only for a personal truth at the heart of these events, but potentially a collective truth in regards to our inability to clearly see our inherent interconnectivity.
Leonardo (American, b. 1979) is a Brooklyn-based artist from Queens, New York City. He has been a Smack Mellon artist-in-residence, as well as a recipient of support from Creative Capital and Guggenheim Social Practice. His work has been presented in galleries and institutions, nationally and internationally, and recently featured at the Guggenheim Museum, the High Line, Recess, and VOLTA NY. Leonardo has a BA in Visual Arts from Bowdoin College and an MFA from the San Francisco Art Institute.