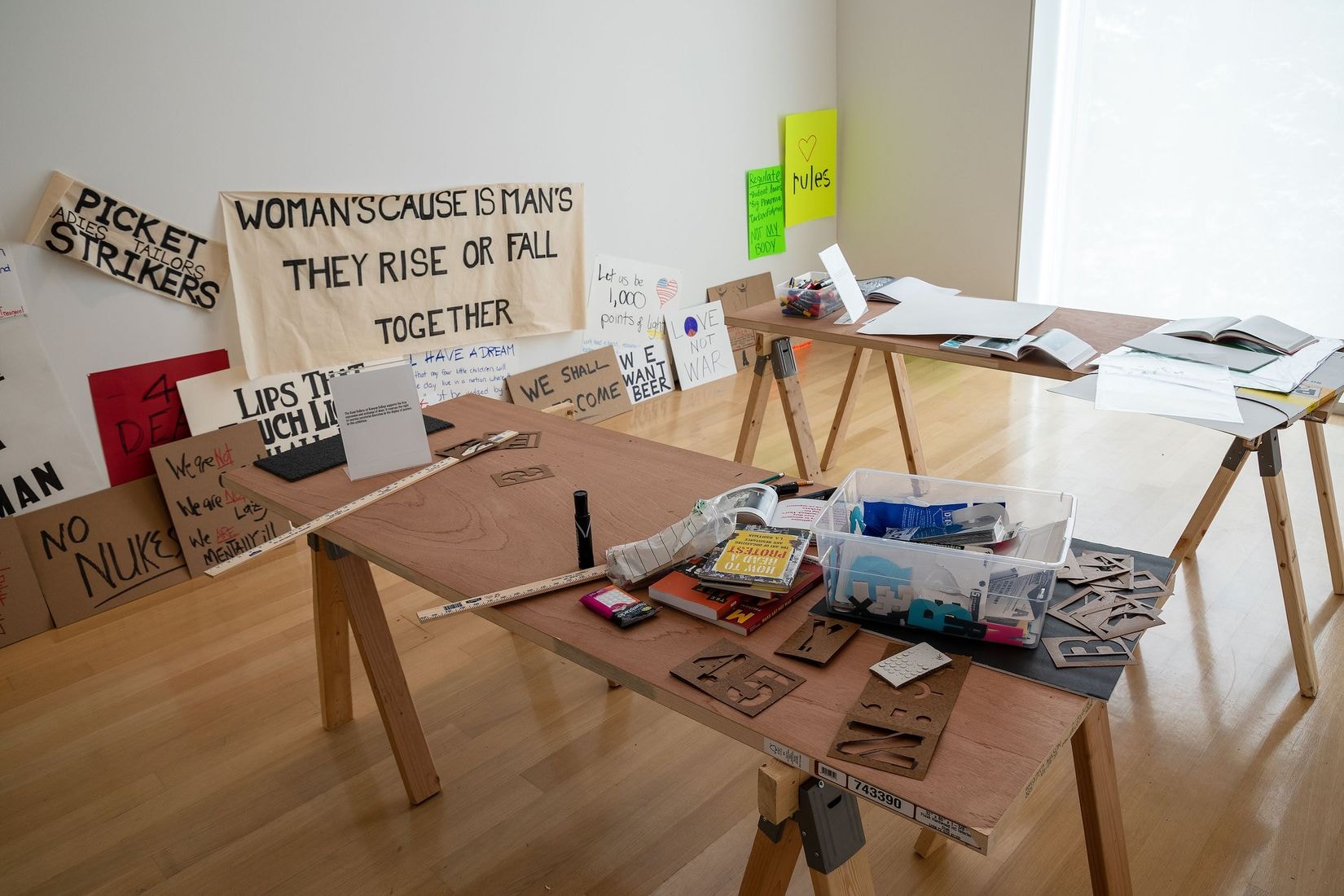 On View
Buchwald-Wright Gallery, Free Admission
Acknowledgements
Co-sponsored and co-presented by the Center for the Study of American Democracy.
The Gund Gallery exhibitions and programs are made possible, in part, by the Gund Gallery Board of Directors and the Ohio Arts Council.
Donors/supporters

Inspired by America's long and consistently revisited history of public protest, Resist! is a community project and installation of reproduced posters and banners from the past 100 years. Through creative hands-on workshops organized by the Gund Gallery and including Kenyon faculty, staff and students, and members of the regional community, these newly recreated posters and banners bring together for the first time the sharp words and powerful images of those who fought and marched for women's and black suffrage, the labor movement, Civil Rights, Equal Rights, Occupy Wall Street, the Women's March (2017, 2018), March for Our Lives, and immigration, among other 20th and 21st century struggles to move America toward its defined, though unrealized, democratic ideals and inclusive values. Remaking the posters provides an opportunity for participants to physically inhabit others' words and graphic ideas, empathizing with those who came before and understanding the connected nature of seemingly disparate efforts. A selection of posters may be carried by a local caravan to Washington D.C. for the 2019 Women's March on January 19th.