Ragnar Kjartansson: The Visitors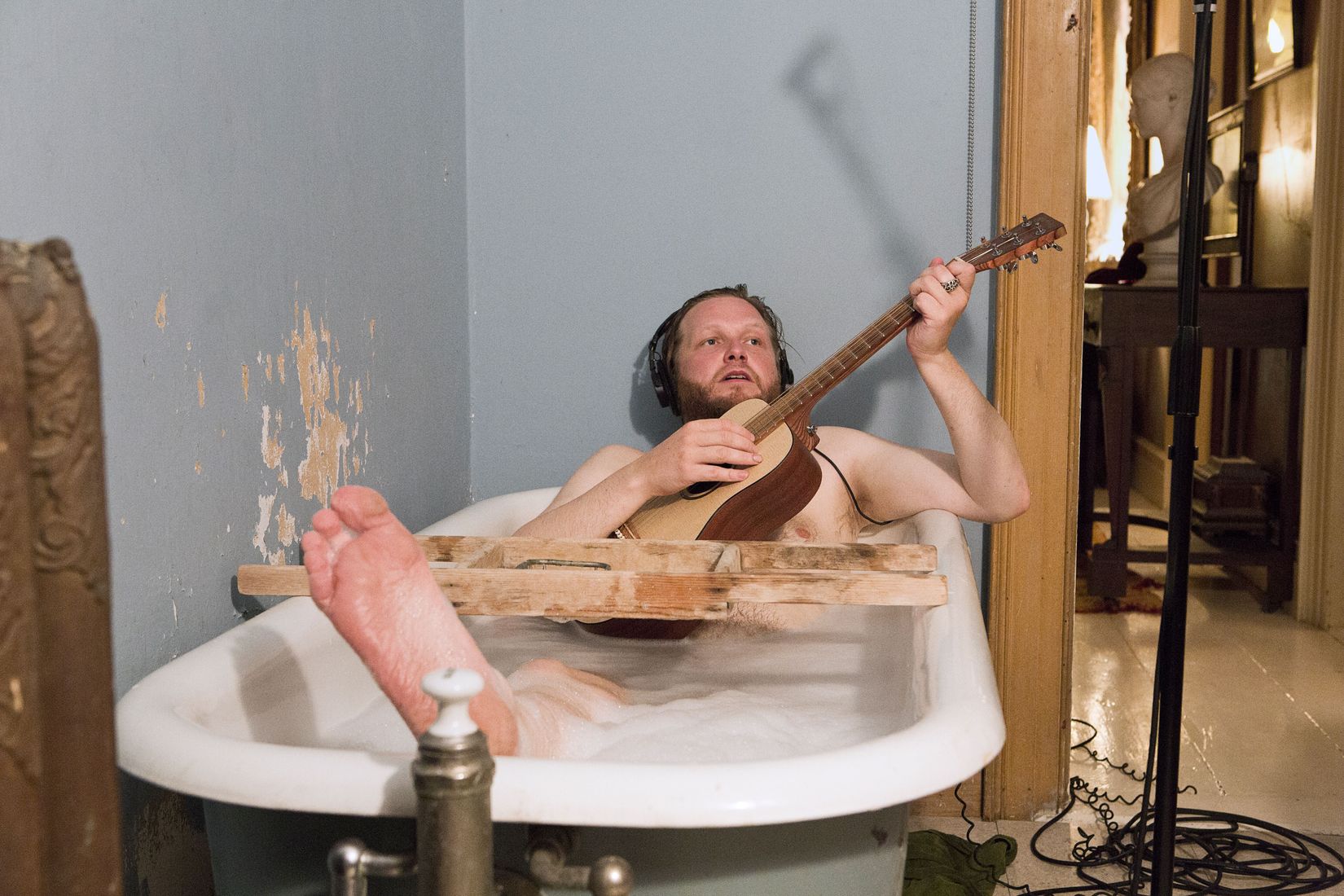 On View
Buchwald-Wright Gallery, Free Admission
Acknowledgements
The Gund exhibitions and programs are made possible, in part, by The Gund Board of Directors and the Ohio Arts Council.
Donors/supporters

Filmed on the location of Rokeby Farm in the Hudson River Valley, The Visitors assembles a close group of Kjartansson's friends—artists and renowned musicians from Reykjavík and beyond—whom each contribute individual performances to a collective musical production. The title is borrowed from the 1981 Swedish pop band ABBA album. It was supposed to be the band's last and was produced as internal strife and divorce broke up their collaboration. The lyrics to Kjartansson's The Visitors belong to a poem by artist Ásdís Sif Gunnarsdóttir, Kjartansson's ex-wife, combined with the musical arrangement of another artist, Davíð Þór Jónsson. In a single take, the artist's friends perform the emotional 64-minute piece while in nine separate rooms throughout the Hudson Valley home.
Heartbreakingly gorgeous: a sublime musical troupe in the capital of the American sublime.

- Gregory Volk, Art in America, May 2013
In 2013-2014, the Gund Gallery was the first museum in North American to present The Visitors. The work was an inaugural acquisition of the recently formed Gund Gallery Collection, having been donated by Mr. and Mrs. Graham Gund '63, and is jointly owned by the Gund Gallery, The Solomon R. Guggenheim Museum, and the Institute of Contemporary Art, Boston. Since its acquisition, The Visitors has toured to the Guggenheim Museum Bilbao, Spain; ICA in Boston, MA and the Museum of Contemporary Art in Cleveland, OH, and was most recently exhibited at the Center for the Arts at the University of Buffalo. Join us before it travels this fall to the Frist Center for the Visual Arts in Nashville, TN.