Call/Response: The Gund Gallery Turns 10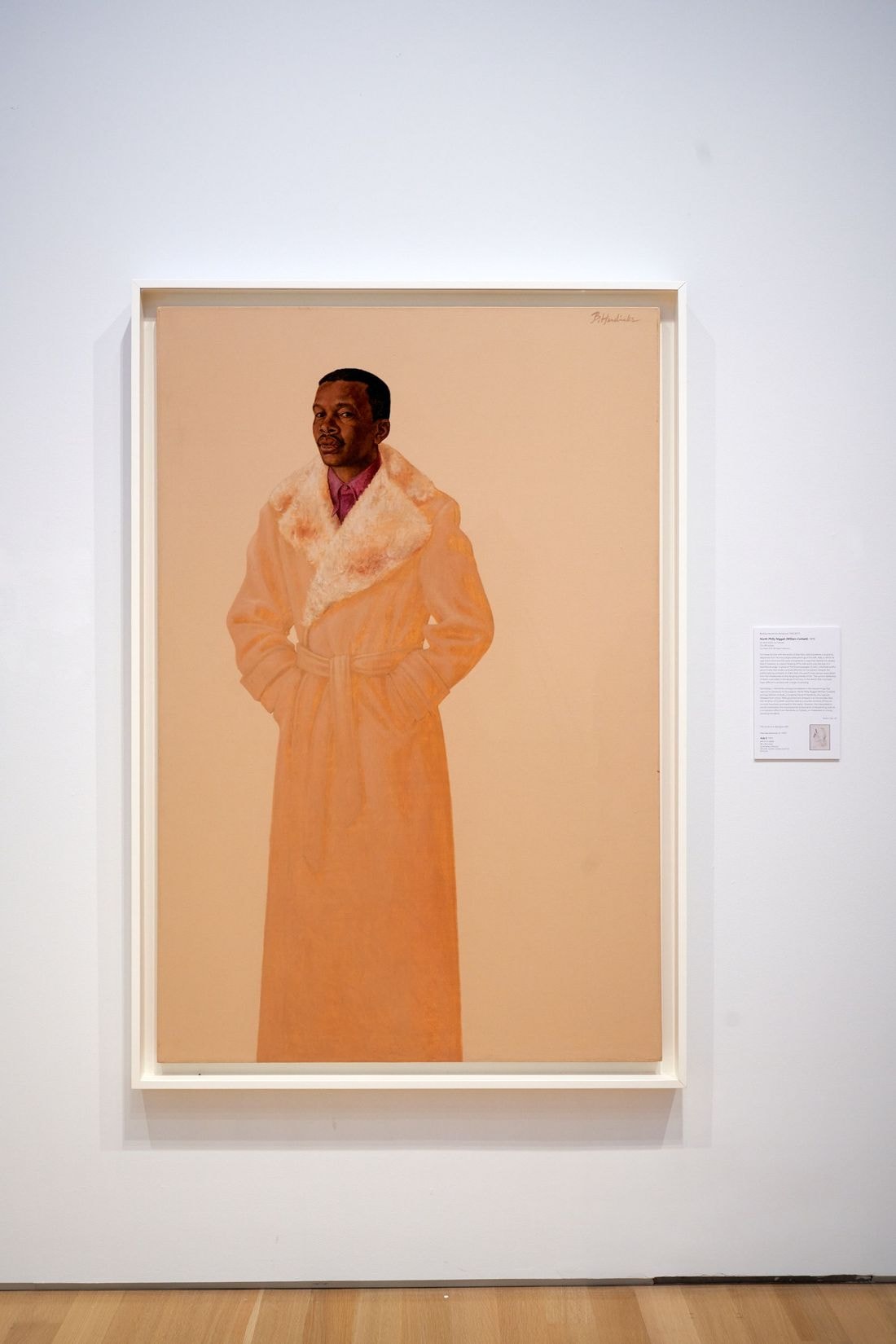 On View
Buchwald-Wright Gallery, Free Admission
Artists
Works by Barkley Hendricks, Alex Katz, Shizu Saldamando, Rania Matar, Diedrick Brackens, Faith Ringgold, Felix Gonzalez-Torres, Robert Mapplethorpe, Joe Overstreet, Frank Stella, Tyler Mitchell, Jacob Lawrence, McArthur Binion, Ingrid Calame, Robert Rauschenberg, Claire Beckett, Derrick Adams, Romare Bearden, Louise Nevelson, Donald Sultan, Deana Lawson, Dawoud Bey, Zanele Muholi, Hendrik Kerstens, LaToya Ruby Frazier, Livia Corona Benjamin, Bernd and Hilla Becher, Christo and Jeanne-Claude, Phillip Guston, Ragnar Kjartansson, Thomas Struth, Terry Winters, Ansel Adamsm Joel Shapiro, Julie Mehretu, Cy Twombly, James Rosenquist, Pia Fries, and Renee Stout
Acknowledgements
This re-hanging of Call and Response: The Gund Gallery Turns 10 was made possible, in part, by the Ohio Arts Council. The Gund Gallery thanks the generous lenders of this exhibition; the Pizzuti Collection, Aline and Gregory Gooding Collection, Jack Shainman Gallery, and Art Bridges. We also thank our Board of Directors for their ongoing support.
Donors/supporters


Organized as a call-and-response, our 10-year anniversary exhibition, which extended over the 2021–2022 academic year, used our permanent collection as a point of departure for renewed forms of engagement and connectivity. In celebrating a decade of extraordinary work, we recognized the importance of looking ahead by amplifying unsung voices and narratives that could help us better understand our collection. This two-part exhibition demonstrates how museum spaces can evolve and adapt in response to culture and community and affirmed how, together, we can become more inclusive storytellers and stewards.
The Call (Fall 2021)
The 2021 fall semester was our incubation period: we invited members of the Kenyon community and guest artists to consider the question, "What are the stories we haven't yet told?" as they reflected on works from our permanent collection. These works served as a site of critical inquiry, inviting all to consider and deepen the questions that persist as we spend time with them.
The Response (Spring 2022)
The 2022 spring semester saw an adapted re-hanging of the exhibition, presenting the original collection alongside some of the responses received and developed in the fall. Some responses were loans from other institutions, while others came from our students, faculty, community members, and invited artists. The second phase of this exhibition is a broad invitation to explore responses to the question, "What are the stories we haven't yet told?" Together, we explore practices that challenge dominant narratives and address omissions in the record and celebrate the many ways—subtle, encrypted, symbolic, or explicit—artists leave us with more to ponder than we know. Above all, this exhibition reaffirms The Gund Gallery as a space for unexpected connections to be made and for the imagination to wander into new territories.