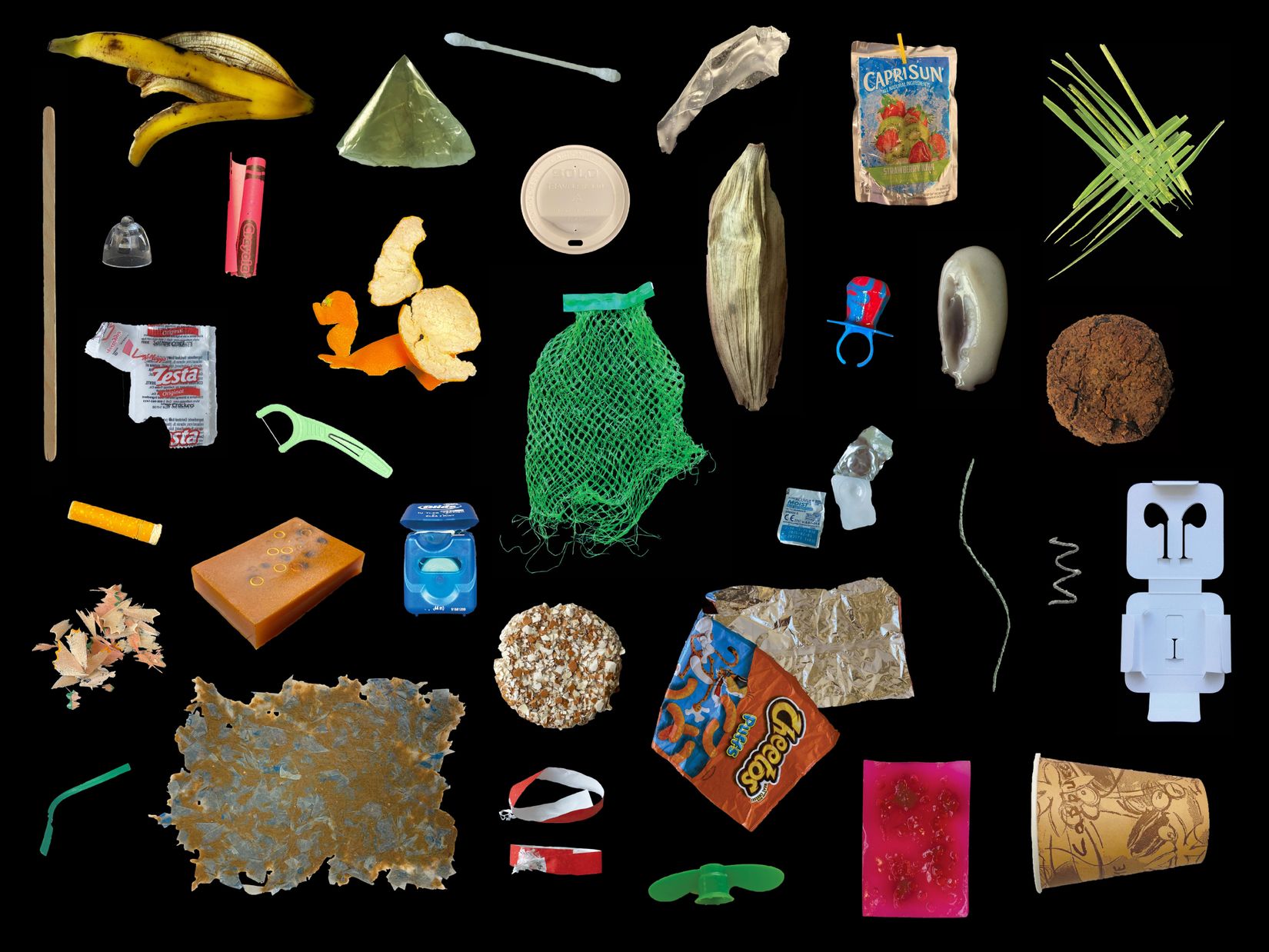 On View
Meier/Draudt Curatorial Classroom, Free Admission
Artists
Mickey Adams
Jack Braun
Sam Ehrlich
Jana Heckerman
Annabel Ives
Kaya Karibi-Whyte
Lara Knopf
Sydney McCallie
Priya Melonio
Sofia Pedersen
Wilder Smith
Arthur Sprainer
Tyler Witt
Curator
Rachel Ferber, Visiting Professor of Studio Art
Acknowledgements
The Gund Gallery exhibitions and programs are made possible, in part, by the Gund Gallery Board of Directors and the Ohio Arts Council.
Donors/supporters

Traditional material libraries are archives of physical material samples used for design purposes. Most often created and used by architects, as well as interior and industrial designers, these resources allow creatives to better select materials for a project. The Special Topic Design, Sustainability & Culture class took inspiration from this format to create an experimental educational resource—a digital archive consisting of two distinct collections:
SAMPLES
The samples archive features experimental and speculative materials for sustainable alternatives. These were created and tested by the students. Some of the materials in this collection are more feasible or ready-to-use than others, but all serve to expand our ideas of material possibility.
SPECIMENS.
The specimens archive is composed of raw, waste and/or single-use materials gathered from our local community (Kenyon College campus and surrounding areas). This collection offers a hyper-local snapshot of just some of the materials currently in circulation in our environment, and sheds light on both individual and collective habits of use. All samples and specimens in the archive were created, collected and documented by the Design, Sustainability & Culture student-artists.
See the full Material Library catalogue here.