Interactive Philosophy of Disability Workshop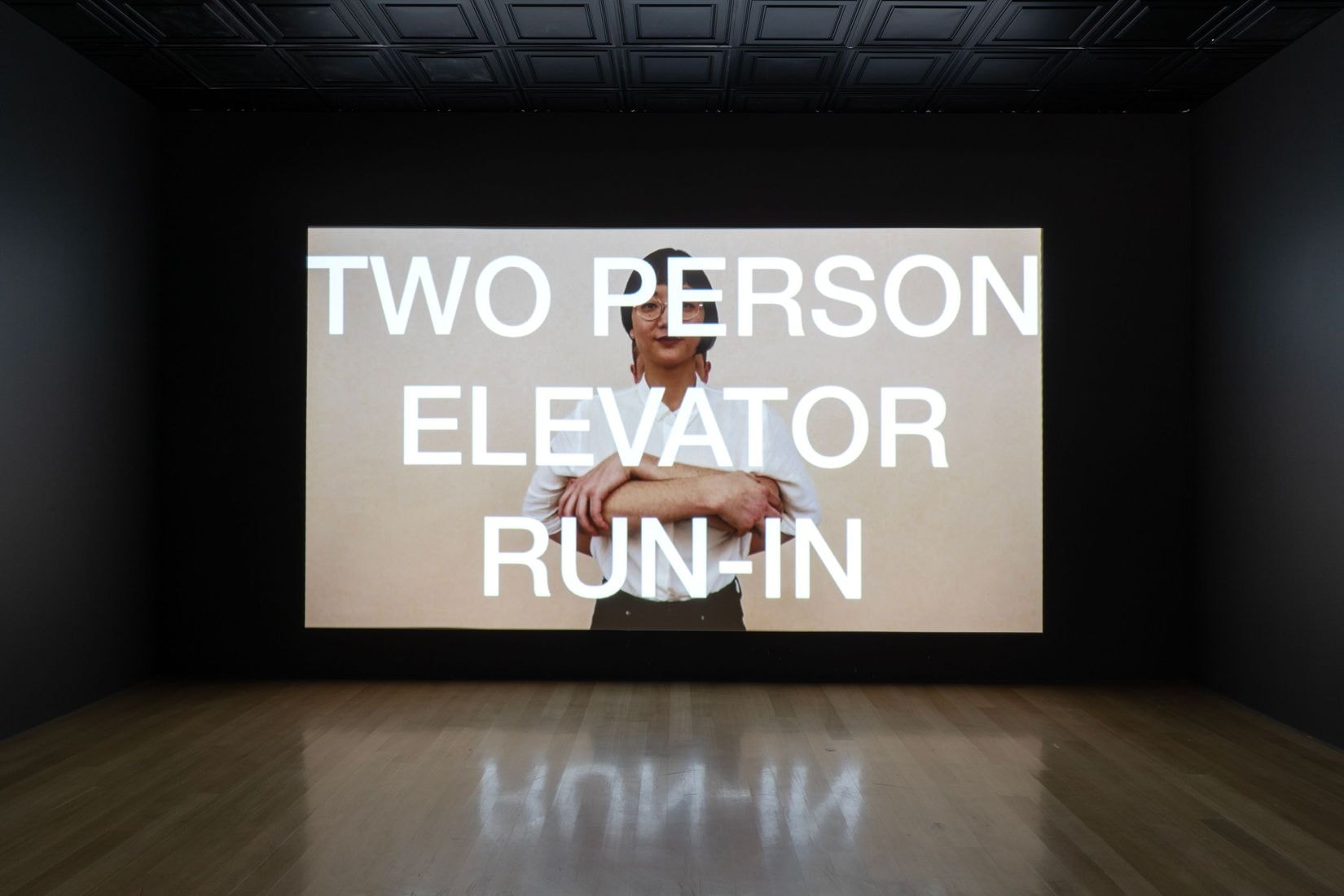 On View
Buchwald-Wright Gallery
Christine Sun Kim Exhibition, Free Admission
Instructor
Alexandra Bradner
Speakers
Caroline Christoff, Assistant Professor of Philosophy at Muskingum University and Nate Whelan-Jackson, Associate Professor of Philosophy at Capital University
Acknowledgements
Co-sponsored by the Department of Philosophy and the Provost's Office, Kenyon College.
Kenyon's Department of Philosophy, The Gund, and the Office of the Provost are pleased to welcome Caroline Christoff, Assistant Professor of Philosophy, Muskingum University, and Nate Whelan-Jackson, Associate Professor of Philosophy, Capital University, to campus for an interactive workshop on the philosophy of disability. We will delve into issues pertaining to the bodily, emotional, and social experiences of living with a disability, and question the ableist systems and structures that impose dependency. The workshop will include a tour of the current exhibition Christine Sun Kim: Oh Me Oh My, which explores the visual representation and social significance of sound from the artist's perspective as part of the Deaf community, in which members do not universally see deafness as a disability, but instead identify as a unique cultural and linguistic minority.
ASL interpretation will be provided by Heritage Interpreting. Reception to follow in the Gund Gallery atrium. All are welcome.
Led by Christoff and Whelan-Jackson, the discussion will draw insight from two readings, cited below. Participants are encouraged to read these before the event, although this is not required. Please direct inquiries to kovachj@kenyon.edu.
Toombs, S. K. 1995. "The Lived Experience of Disability." Human Studies 18 (1): 9–23.
McRuer, Robert, "Compulsory Able-Bodiedness and Queer/Disabled Existence," chapter 27 in Lennard J. Davis, ed., The Disability Studies Reader. Routledge, 2013: 374-83.