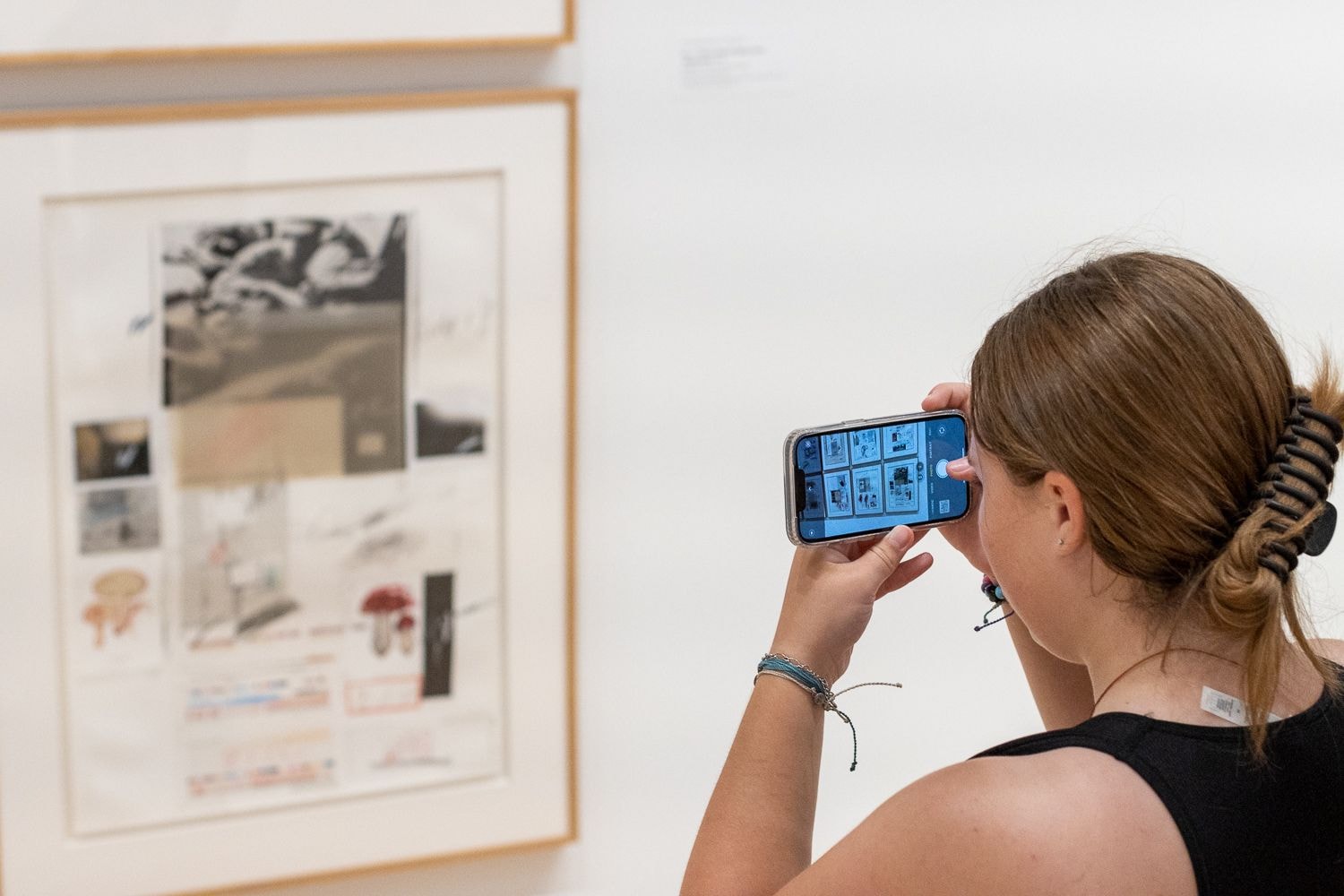 Our growing permanent collection of international 20th and 21st-century paintings, sculpture, photography, mixed media, and public art is of rare range and quality for such a young institution, featuring seminal works by artists such as Faith Ringgold, Richard Serra, Kiki Smith, Romare Bearden, Gerhard Richter, Nancy Spero, and Ragnar Kjartansson.
These works connect our campus and community to a global dialogue about art and expand on the role of museums in society. Our blossoming collection serves as our launchpad for expanding the Kenyon experience through creative thinking, scholarship, and innovative teaching pedagogies.
Experience Our Collection
What does it mean to collect?
As we grow our collection of 20th and 21st-century paintings, sculpture, photography, mixed media, and public art, we seek to inspire a more nuanced understanding of the challenges and opportunities we face as a society. The Gund prioritizes ease of access and encourages deep reflection, self-discovery, and a sense of belonging through art in the innovative ways we share and interpret our collection.
Public Art on Campus
Kenyon College's idyllic campus provides the perfect backdrop for a number of important and historically meaningful works of art from the Gund Gallery Collection and the Kenyon College Collection. These permanent and temporary public art installations are managed by The Gund in partnership with a Public Art Committee comprised of faculty, College administrators, staff, students, and community members. Publicly displayed works of art feature QR-code labeling researched and written by students in our Gund Associates program.
Art Loan Program
Kenyon students have the opportunity to borrow a piece of artwork from our Art Loan Collection each semester to enjoy, engage with, and share in the comfort of their dorm room. This is a great way to students to learn to care for works, interpret their meanings, and appreciate the intrinsic power of art.