Ways to Give
Your support will help us remain a beacon of arts learning in Ohio and beyond as we forge a new 21st-century model for academic art museums.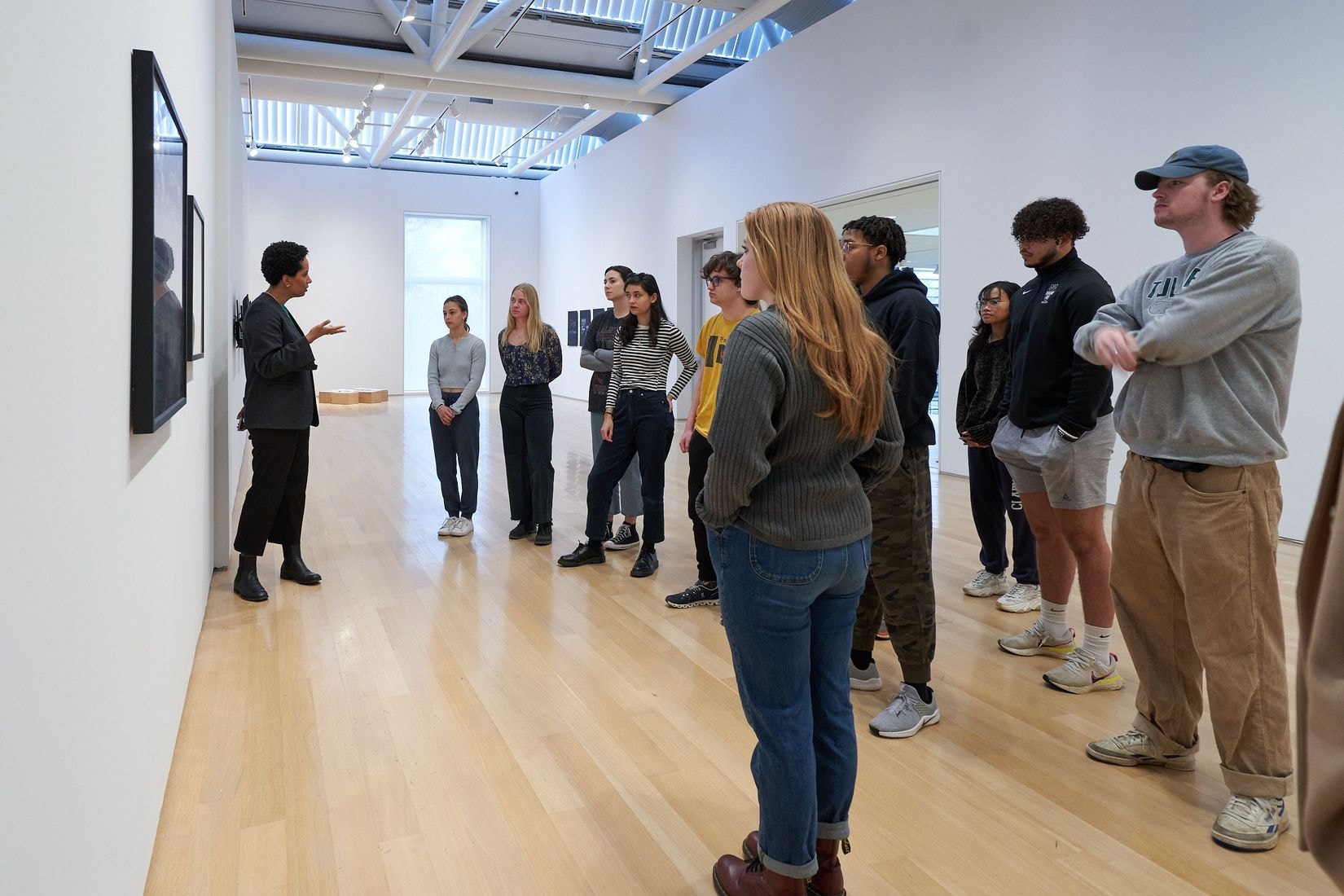 Make a Difference
We believe engagement with art inspires us—as individuals and as a community—to explore new ideas and forms of knowledge. Your support helps us provide access to the most talented, daring, and engaged artists of our time so that we can continue to be a source of creative inspiration, connection, and action in Gambier and beyond.
No matter the amount, a donation to The Gund helps us advance student learning initiatives, develop ambitious exhibitions and new acquisitions, and design programming for lifelong learners of all ages. Most importantly, your support today helps us imagine tomorrow.
We appreciate your interest in expanding The Gund's collection of 20th and 21st-century art. Please note that all works are reviewed by our Collections Committee and decisions are made based on the object's cultural relevance and alignment with the museum's vision. There are many factors that inform our decisions in accessioning new works, from storage requirements and cost of care to the use of the work for our curricular engagements. All submissions will be reviewed once a year during our December committee meeting. Please email: gundgallery@kenyon.edu
Demonstrate your belief in the value of museums by supporting The Gund's innovative programming and scholarship initiatives within and beyond our walls. Frequently developed in collaboration with other museums, organizations, and cultural collaborators, our forward-thinking initiatives range from community workshops, student apprenticeships, and special exhibitions to long-term collection strategies, stimulating new approaches to arts-based learning and public engagement. To learn more about the exciting initiatives that need your support, please contact our Director and Chief Curator, Daisy Desrosiers via email.
Including The Gund in your estate plans helps us plot a course for meaningful, purpose-driven growth. For more information on how planned giving might work for you, please contact our Director and Chief Curator, Daisy Desrosiers via email.