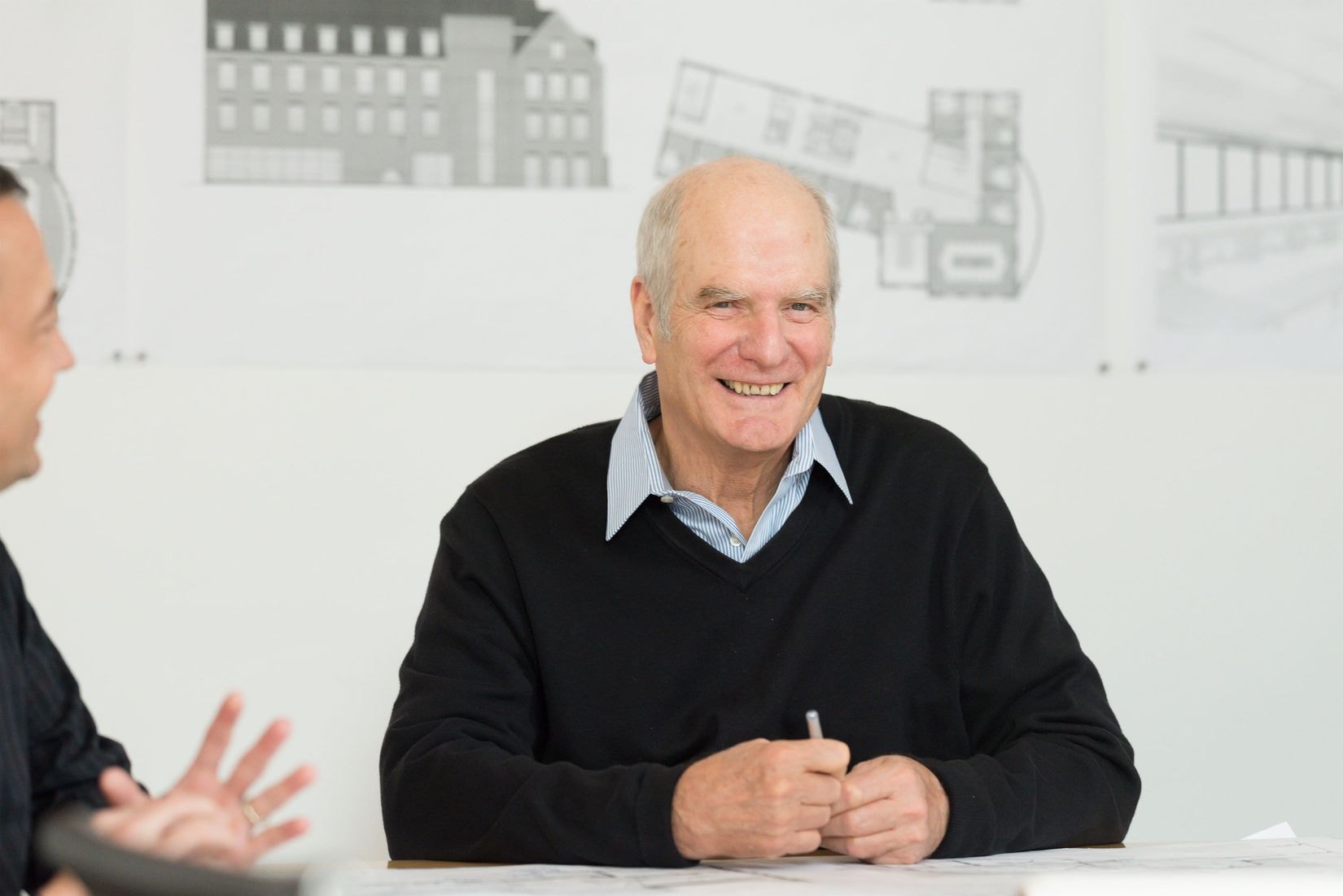 Graham Gund was born in 1940 to a family with long ties to Kenyon in Cleveland, Ohio. He inherited a deep appreciation for the arts from his father, George Gund II, a successful banker and collector. His sister, Agnes Gund, is a celebrated philanthropist, Museum of Modern Art trustee, and founder of the Art for Justice Fund.
Graham Gund's creative habits were encouraged in his youth. As a child, he took Saturday art classes at the Cleveland Museum for Art, where his instinct for thinking like—and for—the artist began. To this day, his approach to both architecture and philanthropy echoes the belief that art is an essential element in our ability to understand ourselves and each other.
After earning his undergraduate degree in psychology at Kenyon in 1963, Gund pursued a curiosity for architecture at the Rhode Island School of Design and went on to receive a Master of Architecture and a Master of Architecture in Urban Design from the Harvard University Graduate School of Design. His professional career took off during the 60s as Boston underwent a seismic shift toward modernist architecture. He eagerly embraced these new visual expressions while exploring the realm of historic preservation. One notable feat was the rescue of Charles Bulfinch's magnificent 1814 Middlesex County Courthouse in East Cambridge, which continues to serve as the studio for his private firm, established in 1971.
Today, GUND Partnership holds over 130 awards for its outstanding work in higher education and independent school projects, including two Harleston Parker Medals—the highest honors conferred by the Boston Society of Architects. Gund's work, both practical and joyful, demonstrates his respect for academic environments as a nexus of personalities and backgrounds, where spatial relationships can evoke both a connection to the past and excitement for new ideas.
Recognizing a need for a beacon of the arts on the Kenyon campus, Gund and his wife, Ann Gund, donated 80 works of contemporary art to seed The Gund's permanent collection. His generosity towards Kenyon is discreet and caring, propelled by a genuine desire to see The Gund become the type of place he wished existed as a student—a nexus of connection where art can be a catalyst for learning across all subjects.