Icebreaker with Daisy Desrosiers
Before coming to The Gund, Daisy served as the inaugural director of artist programs at the Lunder Institute for American Art, an incubator of research and artistic practice within the Colby College Museum of Art. Before her time at Colby, she worked as an advisor for private and public collectors. In 2021, Daisy co-curated the first Museum of Contemporary Art Triennale in Toronto and contributed to various publications such as As we Rise (Aperture) and the New Museum Triennial, Soft Water Hard Stone.
In May 2020, she was the guest critic for the Brooklyn Rail, where she invited an array of artists, collaborators, and thinkers to reflect on translation and mistranslation as a creative process. In 2018, she was the inaugural Nicholas Fox Weber Curatorial Fellow with the Glucksman Museum in Cork, Ireland, and completed a curatorial residency at Art in General in New York City. Her recent curatorial work includes No Justice Without Love, an exhibition in response to the Art for Justice initiative at the Ford Foundation Gallery (NYC), and Sympathy for the translator, presented in 2022 at ICA (Me&Ca) and The Gund. In 2023, she joined the board of directors at University College Cork Art Gallery (UCC), a constituent university of the National University of Ireland.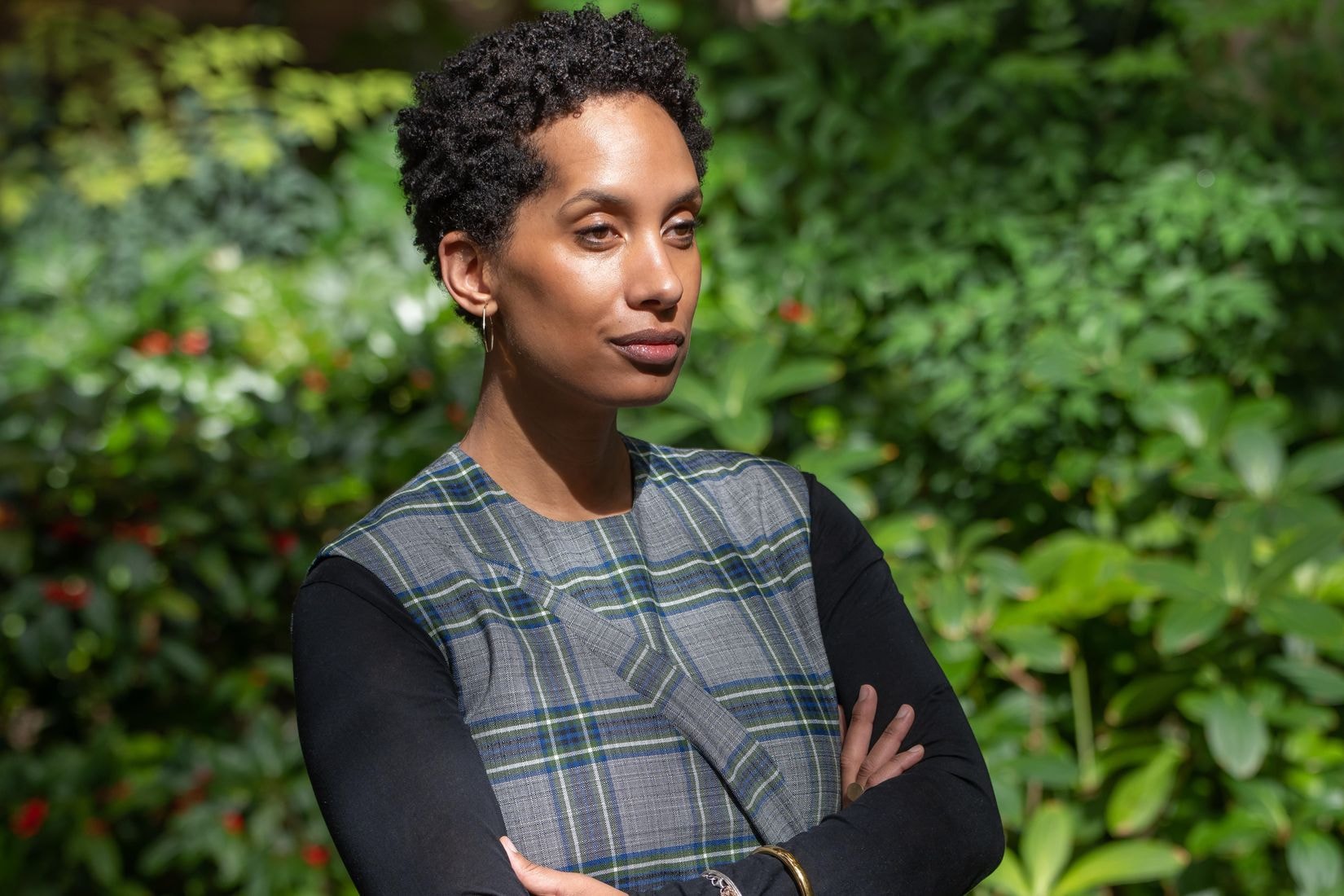 Daisy earned a bachelor's degree in art history from the Université de Montréal and a master's degree in art history from the Université du Québec à Montréal. Her thesis work focused on the cultural, post-colonial, and material implications of the use of sugar in contemporary art. When she isn't with her team at The Gund or traveling to visit another museum or artists in their studio, Daisy enjoys listening to spy podcasts and gathering with friends to share ottolenghi-esque home-cooked meals.
Hometown: Born in Saint-Hyacinthe, Quebec, but a real Montrealer at heart.
How would you describe yourself in a sentence?
A ferocious and passionate art advocate who believes in artists as catalytic forces for the kind of changes that reaffirm our imagination and shape our collective memory.
What drew you to Kenyon?
The people and the effervescence of ideas. I was drawn to this community as well as the immense potential of the Gund Gallery as it enters its second decade. I believe wonderful things are about to happen here, and I'm excited to be a part of this next chapter.
What's the best advice anyone has ever given you?
"Keeping it simple doesn't mean it will be easy. Don't be afraid of complexities!" I still hear my mom's voice repeating it to me as a kid.
What artist or work of art has changed your life?
This is a tough one because there are so many! Louise Bourgeois' practice made a tremendous impact on me as an undergrad. She is a figure of complexity and depth who had such clarity as per her purpose as an artist. I'll also confess I have a very soft spot for David Hammons and Beverly Buchanan.
What role should an art museum play in a small college community?
One that consistently invites change, ignites curiosity and stimulates dialogue.