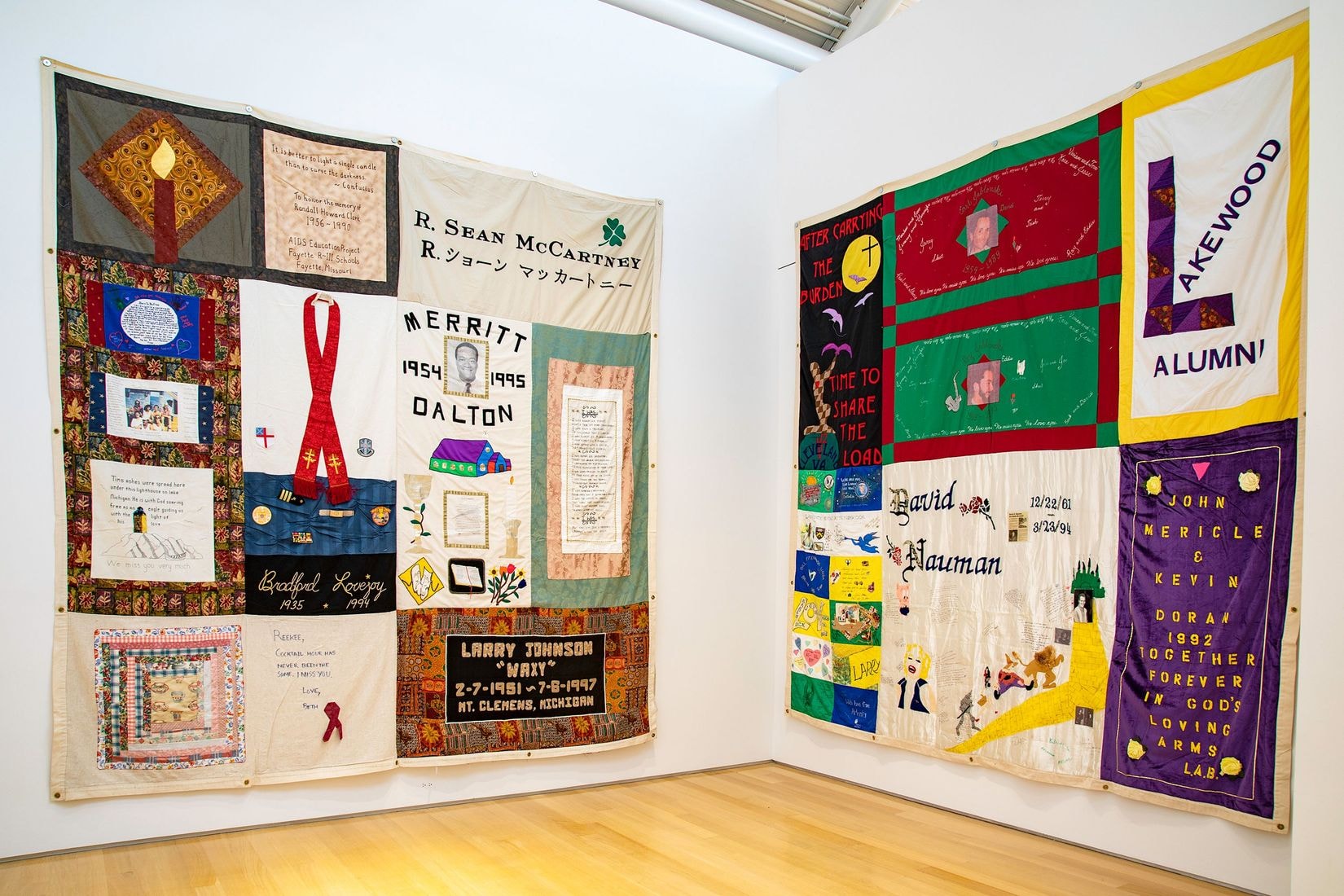 On View
Buchwald-Wright Gallery, Free Admission
Acknowledgements
The Gund exhibitions and programs are made possible, in part, by The Gund Board of Directors and the Ohio Arts Council.
Donors/supporters

In conjunction with our presentation of Axis Mundo: Queer Networks in Chicano L.A. and in collaboration with the Kenyon College of Office on Diversity, Equity, and Inclusion, panels from The AIDS Memorial Quilt will be on view at the Gund.
View a virtual guided tour of the exhibition here.